CHIPS provides quality school holiday play provision for children aged 4-11 in the Guildford wards of Westborough and Stoke where we run for four weeks during the summer holidays and for one week at Easter from 9am until 4.30pm. During the summer we run from two separate schools for two weeks in each. We aim to establish a safe, fun and stimulating play environment.
History of CHIPS
CHIPS was established as a community playscheme managed by The North Guildford Holiday Playscheme Committee, a voluntary management committee in 2002.
CHIPS was established by a range of partners and community members to, meet the demand from families in the north Guildford wards of Stoke and Westborough for safe and challenging play and child care during the school holidays and to fill the gaps left by the closure of a number of other community playschemes in this area at the time. CHIPS began delivery in the summer of 2003 with funding from Guildford Borough Council and grants from the BBC Children in Need fund and the New Opportunities Fund.
CHIPS continued to develop and grow through the summer playschemes during 2003 and 2004 leading to an increase in delivery of a fifth week during the Easter school holidays in 2005. CHIPS became a registered charity in May 2005 and operates under the Charities Commission framework. In March 2007 CHIPS was awarded a Big Lottery Funded 5 year Reaching Communities Grant which offered a healthy period of financial security to the charity. The Big Lottery Grant funding ended in March 2012.
The scheme costs approx £30,000 per year to fund. This includes the cost of staffing, premises hire but also allows for the purchase of new equipment and provides for art materials and visiting entertainment. The scheme is heavily subsidised and costs £8.50 per day for a child to attend but actually costs to deliver the scheme is £34 per day.
Since 2012 CHIPS has been able to survive by raising funding each year to deliver up to 5 weeks of programming. Recent supporters have included TravelSmart, Guildford Borough Council, Tesco, Comic Relief and Councillors Pauline Searle and Fiona White on behalf of Surrey County Council.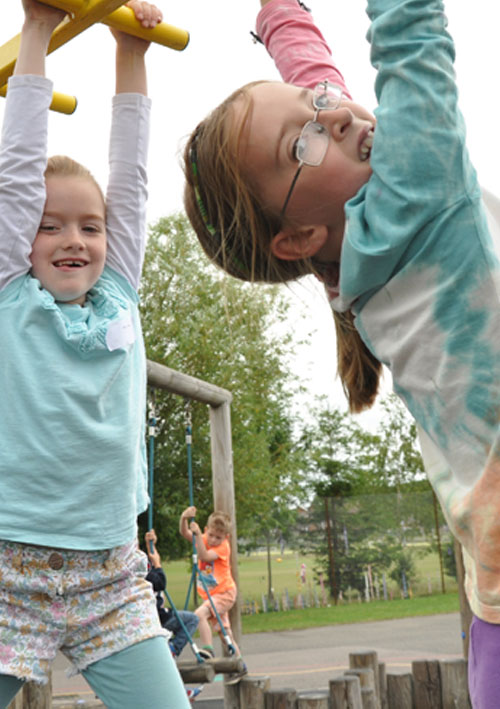 A safe environment with a similar staff base each year that gives a secure feeling to the children. The staff are fabulous. Each time my son is on a break from school he asks if CHIPS is on, it's by far his first choice over the many other activities we do in the holidays.
Chips has made a big difference to our lives this summer as my children have special needs and summer hols are too long for them as they are used to routine. They loved chips and want to come back next year. Staff are friendly and helpful. Thank you.
CHIPS is fantastic, my son loves coming every year! We are reassured that he is in a safe and happy environment. Thank you.
My girls loved it and I'm so pleased they join for the week. They have learnt so many different things and their confidence has grown.