Following a successful funding bid CHIPS was able to deliver activities at Weyfield School supporting the theme of CHIPS 'On The Move'.
As an incentive the children were encouraged to walk, cycle or scoot to the scheme and in return they would be entered into a prize draw to win £125 voucher to spend on a new bicycle or sports equipment for themselves. The winner of this voucher was…
The activities based around the theme included making flying gliders, traffic light shortbread and lollypop stick aeroplanes. The Urban Rangers came to visit and the children got to have a go on the smoothie bicycle.
About the smoothie bicycle
This is a stationary cycle fitted with special blenders that spin as you pedal, mixing up delicious fruit smoothies in an instant. You simply fill the blender with fruit and juices, pedal away for a minute or two, and you have yourself a healthy pedal‐powered fruit smoothie.
It's as simple as that!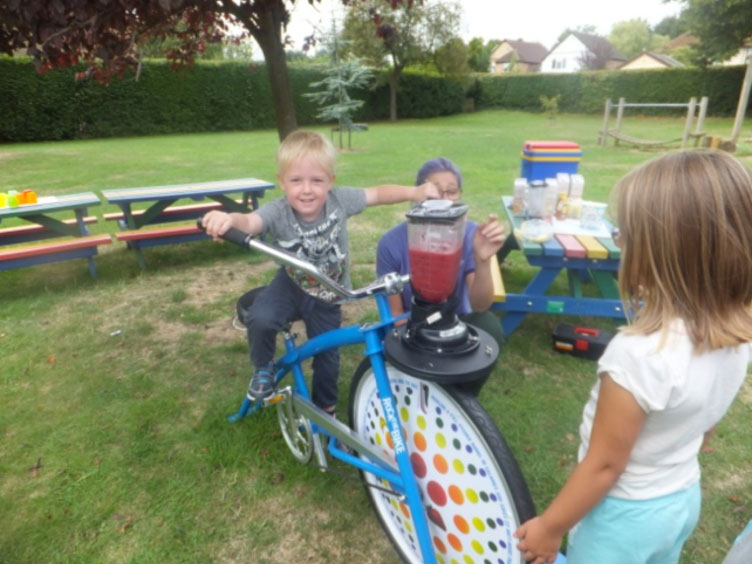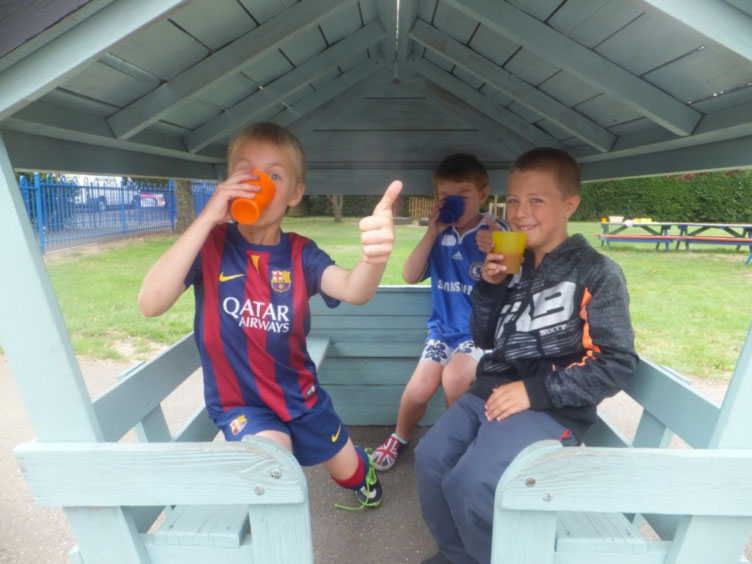 The staff also provided the children with the chance to take part in an activity to make them aware of safety whilst out on their bikes, scooters. The children had to be able to do…
Level 1
During Level 1 training, you learn to control and master your bike. The training takes place in an environment away from cars or traffic – usually in a playground or closed car park. You will usually be trained in groups of 3-12, although individual training may also be available in your area.
Once you've completed your Level 1, you will be able to:
Fit your own helmet
Carry out a simple bike check
Get on your bike, start cycling, then stop and get off
Ride your bike using the gears
Make your bike go where you want it to, including moving around objects safely
Control the bike with one hand
Stop quickly if you need to
Look all around you when you're riding, including behind, without wobbling